AETNA IHP INTERNATIONAL HEALTH INSURANCE PLAN
Attractive international health insurance policy for individuals, families and groups
Aetna International Healthcare plan: global benefits including access to the finest medical facilities, regional services in several languages and emergency evacuation
Our policy in brief
Aetna offers a full range of expat health insurance options and benefits. Whether you are looking for individual, family, group or company cover, we will provide adequate insurance plan to suit your requirements. Our global benefits plan makes sure you have access to the finest medical facilities worldwide, enabling you to obtain the best possible treatment whenever and wherever you need it. Aetna emergency evacuation benefit therefore ensures, that if the required treatment is not available at the place of incident, you will be immediately transported to an appropriate facility.
Whatever international healthcare plan you select from Aetna, you will always benefit from access to our network of medical facilities worldwide!
Aetna also provide regional services from London, Dubai, Hong Kong, Miami, Shanghai and Jakarta, with staff speaking several languages. They deliver expert advice and provide an enhanced local policy administration and claims support service using their extensive international medical knowledge.
Aetna online Global Health Data Bank enables you to search for medical and health resources worldwide through access to a comprehensive directory of international medical and hospital facilities.
Aetna, with cooperation with online broker and insurance comparator AOC Insurance Broker, provide you Major Medical, Foundation, Lifestyle and Lifestyle Plus plans to meet your insurance needs.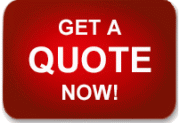 For more information, download the pdf documents below:
---
ALL PRODUCTS OF THIS COMPANY
Attractive international health insurance policy for individuals, families and…