Bupa Worldwide Medical | international health insurance
Company Logo

Flexible international healthcare plan, that is tailored to best meet your individual needs
High quality travels medical insurance policy by Bupa International in cooperation with IHI Denmark.
Worldwide Medical Insurance Bupa for expatriates is the very essence of this plan. It gives you the reassurance of covering any essential hospital treatment you may need, being an emergency or a planned visit. All surgery, cancer treatment and advanced imaging, whether received whilst staying in hospital or visiting as a day patient, are also covered.
Our plan also offers you the following options:
+ Worldwide Medical Plus: covers you for consultations with a doctor or specialist as well as medical treatments that do not require a hospital stay.
+ Worldwide Medicines and Equipment: covers you for prescription medicines and the rental of medical appliances such as oxygen supplies or wheelchairs.
+ Worldwide Wellbeing: covers you for a range of health screenings, vaccinations, dental and optical treatment to help you stay healthy.
All these services can provide valuable early detection of a wide variety of conditions, and the sooner a condition is identified, the faster you can receive treatment and start feeling better.
The Worldwide Evacuation option is ideal if the treatment you need is not available locally. It covers you for reasonable transport costs to the nearest suitable medical centre, ensuring that you get the treatment you need. 
Repatriation gives you the added option of returning to your home country or specified country of nationality, to be treated in more familiar surroundings. If you spend most of your time in the USA, then you'll need to buy the USA cover on an annual basis. However, if you spend most of your time outside the USA, you can choose to add the USA coverage to your plan when you join or renew, enabling you to access medical treatment in the USA.
Deductibles are the contributions you make towards the cost of your treatment. You can choose from a range of different deductibles, allowing you to manage the cost of your plan.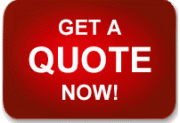 For more information, download the pdf documents below:
---
ALL PRODUCTS OF THIS COMPANY
Worldwide Health Options: comprehensive insurance plan, perfectly designed for…

Flexible international healthcare plan, that is tailored to best meet your…

High quality international health insurance for expatriates all over the world…