NOW Health Insurance WorldCare | international health insurance plans
Company Logo

WorldCare: All-inclusive private health insurance plans designed for expatriates worldwide
NOW Health International & Best Doctors Insurance offers you 4 well-designed and effective plans: WorldCare Apex, WorldCare Essential, WorldCare Excel, WorldCare Advance
10 reasons why you should choose NOW Health International & Best Doctors Insurance WorldCare as your preferred expat health insurance worldwide plan.
A Global presence - 12 offices around the world - 4 continents - Regional insurers (Axa PPP, Sompo, Lloyds, BAM, API China, RSA) and RGA as the reinsurer
An innovative and peerless customer experience delivered via a set of six service promises on how fast it will take to complete important tasks, ranging from buying to claiming.
Top-end, benefit-rich products, voted Product of the Month in Health Insurance magazine for February 2011.
An innovative, state-of-the-art website which provides instant access to plan documents and claims tracking information. Members can get quotes, buy, add and delete memberships, and later renew them when the time comes.
Full medical underwriting approach providing a clear and fair experience: our members always know exactly what they're covered for (Worldcare Apex, Excel, Advance & Essential medical coverage).
A quick and simple claims process, where claims under USD 500 can be emailed for fast reimbursement.
Experts in international health insurance with our trusted online comparator partners of AOC Insurance Broker.
24-hour emergency assistance through AXA Assistance and worldwide access to medical information through AXA Health at Hand.
A worldwide network of healthcare providers, which provides members with access to relevant health treatment anywhere in the world.
Local service offices in Hong Kong, Shanghai, Dubai, United Kingdom, Toronto, Bermuda, Miami, Ecuador, Abu Dhabi, Singapore, Jakarta to provide a global solution for clients operating all around the world.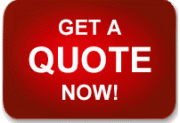 For more information, download the pdf documents below:
---
ALL PRODUCTS OF THIS COMPANY

WorldCare: All-inclusive private health insurance plans designed for…